PADI Open Water Course
Discover what lies beneath! Learn to dive so you can discover the underwater world.
PADI Open Water Course

Start Your Dive Journey Here!
Discover what lies beneath! Learn to dive, discovering and interacting with the amazing diversity of marine life to be found in the underwater world. Successful completion of the PADI Open Water Course at Bayplay's dive school qualifies you to dive independently to a depth of 18 meters in open water and is your internationally recognised passport to dive throughout the world!
Taking advantage of PADI's great E-learning facility, you are now able to study and complete all knowledge reviews, quizzes and final exam at home on your own time!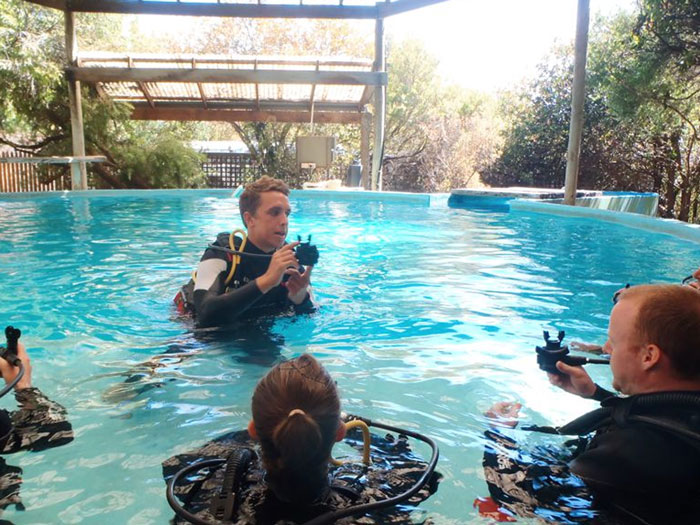 Open Water Course Details
Learn to Dive in 2 days! Diving in Melbourne.
Duration: Full Weekend from Friday Evening to Sunday Evening.
Times:
Option 1
Friday Session: 6PM – 9PM.
Saturday and Sunday Sessions: 7:30AM – 5:30PM
Option 2
Friday 10AM – 5PM
Saturday 8:30AM – 4PM
Sunday 8:30AM – 5PM
Times may vary based on the weather, tides and the group.
Please be available for the full duration of the weekend to receive the best out of your experience.
Participant Conditions:
A Dive Medical may need to be completed prior to commencing the course by a certified Dive Doctor. Our local Dive Doctor is Dr Murrie (Ph 5984 4322) based in Sorrento, or you can get a list of Dive Doctors online www.spums.org.au. A waiver form is available if you opt out of a dive medical. The dive professional will have the final say on whether a waiver form is available for your conditions. Medical Conditions will need to be disclosed to our dive professional in advance of a course. If we are required to cancel or reschedule on the day due to medical conditions which could have been foreseen, the participant will incur a reschedule/cancellation fee as per our terms & conditions.
Important Notes:
Minimum of 4 students for a Course to run
During Off Peak season Private Courses are available
The option to purchase your own set of personal items such as dive mask, fins & booties from our dive store is available prior to the course.
Please take the time to speak to your instructor about your dive requirements for great advice from a professional
Travel insurance inclusive of Diving is highly recommended
Are you limited on time or looking to do just part of your PADI Open Water?
You can choose from the following options: E-Learning only, Pool and Theory (by referral) or 4 Open Water Dives (by referral).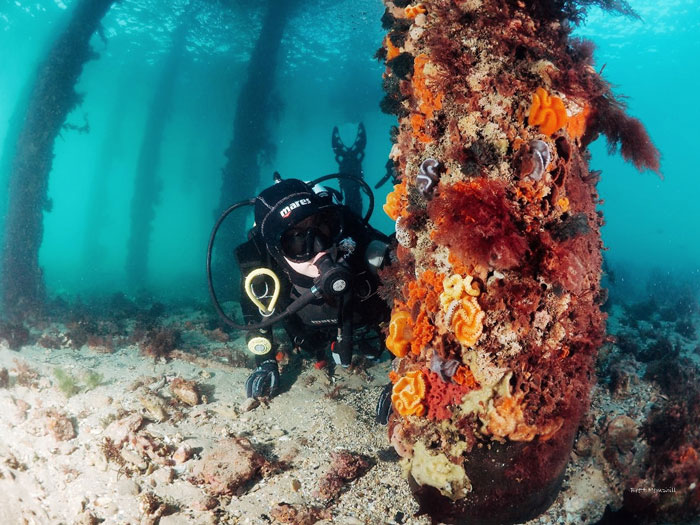 The Course at a Glance
Duration:  Full Weekend from Friday Evening to Sunday Evening.
Inclusions: $50 discount when you purchase a Bayplay Dive Equipment Package or $50 off your first Guided Dive with Bayplay upon completion of your OW course, Scuba Dive Instruction, Dive Equipment Hire & Air fills, Pool Dives, showers & change areas after dives, 4 Open Water Dives in Port Phillip Bay, PADI Open Water Course e-Learning Material, PADI Scuba Dive Certification E-Card, A trolley service for tank cartage to and from dive sites, Personalised sales advice and discounted dive equipment packages, Transport to dive sites if required.
What To Bring:
• Completed dive medical (Ask us for dive doctor reccommendations) or waiver forms provided
• Certificate of Completion of the E-learning theory training
• Sunscreen and towel
• Mask, snorkel, fins and boots – all available for purchase in our retail store
What To Wear:
Swimwear & Warm clothing
Cost: From $750
(e-Learning only $250)

What's your next adventure?
Bayplay is an award-winning business, based on the Mornington Peninsula. We offer water based and land adventures plus accommodation.