Sporting Getaways For Groups
Accommodation, Activities, Team Bonding
Whether you want to relax or undertake some activities and team bonding sessions, the choice is yours!
We are experienced in providing challenging and fun team building activities, from small niche teams to large groups – we cater to your team's specific needs! We have a range of activities that place a strong emphasis on knowing your role and extracting leadership qualities within the team building task which facilitates group bonding.
Our team of facilitators can address a range of areas such as communication, motivation, creativity and trust; all essential components that foster team spirit. We create an enjoyable and non-threatening environment and pride ourselves on our high standards of safety.
Team Building Details
Get your team outdoors and into adventure!
Option 1: Initiative Games
Groups are set on a mission to complete tasks within a set timeframe. Activities range from mind bending mental tasks to physical activities requiring nerves of steel – leadership and communication are key in the successful completion of our initiative games.
Option 2: Stand Up Paddleboarding
Learn to Stand-Up Paddleboard quickly and safely, then see the Peninsula from a totally different perspective as you paddle along the coastline! We offer a range of lessons to cater for your needs and level of ability to teach you Stand Up Paddleboard skills. We also hire boards for you to plan your own adventure and encounter some of the bay's unique marine life.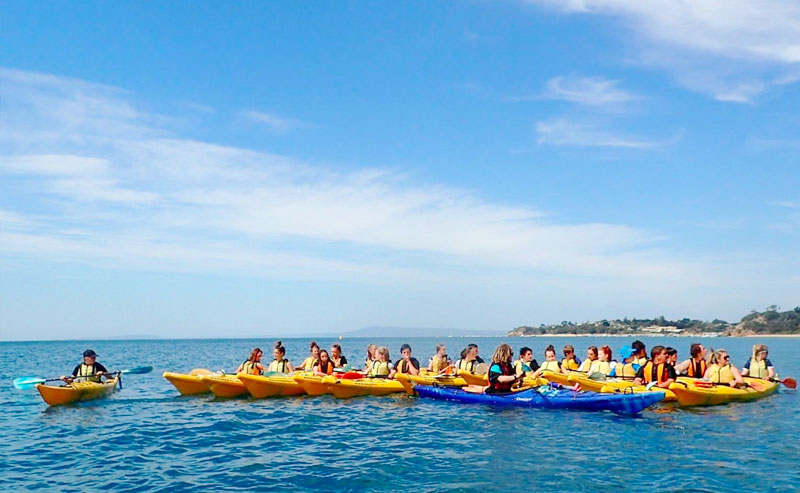 Option 3: Sea Kayak Circuit
Teams are divided into smaller groups and are put to the test with a challenging sea kayaking circuit. Points are awarded for teamwork, communication, risk management, efficiency, team performance and following the rules of the game.
Option 4: Snorkel Orienteering
This aquatic treasure hunt will put your teams navigation skills to the test with a certain amount of underwater markers to be collected before completing the challenging and fun snorkel race.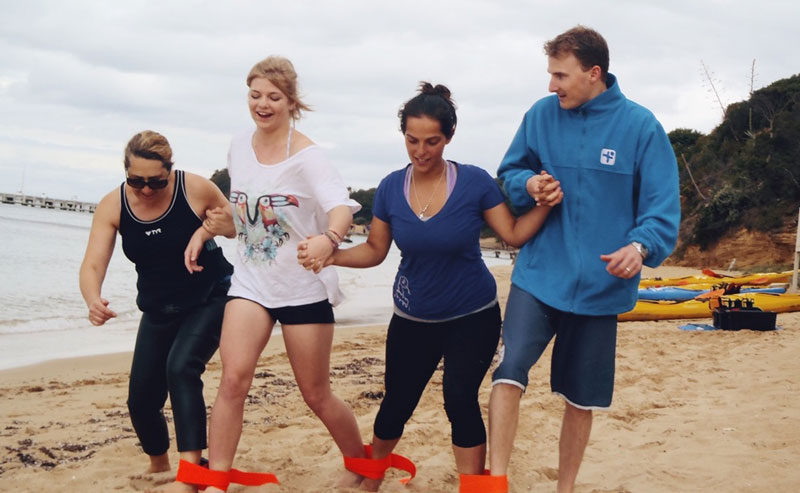 Getaways at a Glance
Team Building Locations
Locations are Peninsula-wide and can be tailored to your group's needs.
Team Building Times
Times can be arranged to your group's convenience.
Team Building Duration
Duration of activities will vary depending on group size and needs.
Includes
Gear hire, tailored team building activities and quality instruction.
What to Bring?
This will vary depending on the team building task at hand. A positive, team player attitude is essential for all tasks.
What's your next adventure?
Bayplay is an award-winning business, based on the Mornington Peninsula. We offer water based and land adventures plus accommodation.