Dive with Weedy Seadragons, Seahorses & Stingrays!
Explore The Fab 5 Dive Sites!
Meet some of the bay's rarest marine life on one of Bayplay's Fab 5 Guided Dives. You may see Weedy Seadragons, Seahorses, Stingrays and much more! The Fab 5 are Bayplay's most popular dive sites for encountering some of Port Phillip Bays mesmerising marine life.
Weedy Sea Dragon Dive Sites
The Sea Dragon is only found in the waters around southern Australia and there are only a handful of places in the local area where it can be viewed with any regularity.
Seahorse Garden Dive Site
The seahorses in this area are Big-Bellied Seahorses and they are a very large species.
Nudibranch Wall Dive Site
This dive has a wall covered with colorful sponges and other sedentary invertebrates. As the name suggests, lots of Nudibranch can be found in this site. They are quite large and a variety of colors. 
As well as the main attractions, each site gives you the opportunity to see puffer fish, stingrays and a variety of crabs and sea stars.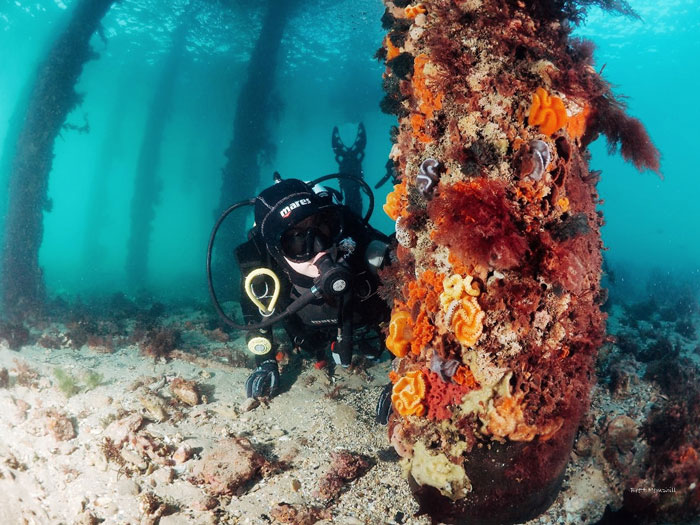 The Tours at a Glance
What to Bring & Wear?
Bathers, towel, sunscreen and a change of clothes
Swim wear, sunscreen, towel
Lunch and snacks
Participant Conditions
Participants must be a minimum of an Open Water Certified Diver and will be required to present proof of their certification on arrival. Dive and Travel insurance are highly recommended.
If you are not a certified diver and would like to try diving for a day, you might like to join on our Discover Scuba Dives!

What's your next adventure?
Bayplay is an award-winning business, based on the Mornington Peninsula. We offer water based and land adventures plus accommodation.